Ecommerce Agency Brisbane
Your Digital Agency Partner
Donohue Consultancy excels at bridging the gap between business, technology and people for business and ecommerce websites.
Donohue Consultancy are not like any typical ecommerce agency – we're the consultants you hire for problems that the others don't want to or don't know how to fix.
We bridge the gap between business, technology and people by spending the time with you to understand where your biggest pain points are. From here, we provide a strategy to take your business to the next level.
An ecommerce agency you can trust
Donohue Consultancy has worked with many Australian businesses, building out and scaling their ecommerce websites. With overwhelmingly positive reviews online and a large portfolio, you're in good hands.
Be confident in your business
Donohue Consultancy works with a pro-actively with their clients which means we empower business owners and their staff to feel confident in the systems they use to drive their day-to-day operations.
Our focus is on your
business functionality.

We take the time to train our clients on how to use the systems that benefit their business the best in the long term instead of just offering a quick solution.
As Australia's most trusted ecommece agency, we empower businesses through our strategy, implementation and training methodology.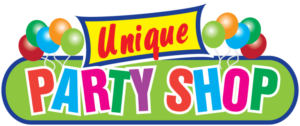 "Donohue have been amazing to work with, if there is a problem they just get the job done. They always delivered what they promised and they get things done straight away. The amazing thing about working with partners, is that I can use their expertise to get tasks done much quicker, and also make them accountable for their work and are focused on getting results"
Hitesh Parmar, Founder, Unique Party Shop.
Speak with Donohue Consultancy

about your website today. We have a proven track record of project successes and client satisfaction.