Shopify Ecommerce Web Design
As a well-positioned ecommerce platform, Shopify offers you the solution of building an amazing online store with ease.


Having a great business idea and looking for an online platform to sell your products? Choose Shopify!
Shopify is relatively easy to learn with a wide range of customised themes, a large marketplace for addons and accepts all major payment gateways, support for best SEO practices and an all-in-one CRM for managing customers and orders.
Shopify sets the golden pace as the standard for ecommerce web design. From the showcase of the latest trends in mobile shopping to social commerce areas, this online platform leads with a superiority focus. It is noteworthy that 600,000+ active online businesses are hosted in Shopify as it has the assurance of the development of a 'future proof' store.
Shopify Plus is the enterprise level of Shopify. Used by big brands, including the likes of JB Hifi, Tesla, Koala and Culture Kings. If you're a wholesaler or a multi-national business, Shopify Plus allows you to manage multiple stores from a single dashboard, making it a powerful tool for scaling.
Clients we've worked with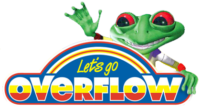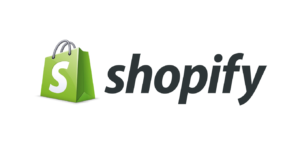 • For small and medium size businesses.
• Offers support through phone, email, live chat or preferably hire a Shopify expert.
• Permit up to 15 staff accounts.
• $29 – $299 for monthly subscription charge.
• Experience standard tools kits and features.
• Ship discount at max 64 – 74%.
• 500,000+ user base.
• 99.99% uptime rates.
• Customize theme with an editor.
• Free shipping, flat rates, or live calculated rates.
• Can't edit checkout page.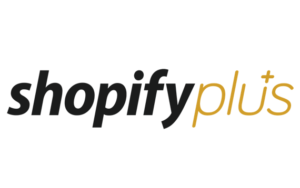 • Used by Enterprise level businesses.
• Has personalised and dedicated support through the assignment of a launch engineer.
• Unlimited staff accounts.
• Has custom charges which usually starts from $2000 per month.
• Availability of higher-level tools and features.
• Outstanding shipment discounts.
• Over 2,500 businesses uses it.
• 99.98% uptime guarantee.
• Customize theme with liquid.
• Access to a shipping script to configure more precise rates.
• Can customise checkout page.
Work with industry leaders
Strategically based in Fortitude Valley, the heart of Brisbane's creative arts, music and night life district, it's our mission to be the industry leader of Brisbane's business community.
What are the main benefits of Shopify?
Web Solution
A 100% customisable platform for building websites, online stores or blogs.
Asset Management
No limitation of customers' data as regard inventory, bandwidth and POS capacity.
Payment Gateway
Credits cards are instantly accepted as a capable means for online transactions.
Web Hosting
Software as a service – no server costs or maintenance.
Gift cards

Available gift cards as a payment option.
Targets Audience
Space provision for selling to customers no matter where they are located.
Facebook Support
A social integration that enables for selling products directly on your page.
Cart Recovery
Makes smart enabling checks on where customers abandoned from making a purchase.
Suitable Host
Server has the solution on adaptable hosting.
Administrative Services
Proper store management via intuitive admin panel.
Added Functionalities
Over 1500 apps including plugins and extensions to help diversify the online store capabilities.
Web-tools Integrations
Addons that supports for selling products on new and leading channels like amazon & Pinterest.
Shipment Flows
A robust but not complicated step-by-step order processing designed to save money & time.
Customer Support
Resolve issues with 24/7 award winning solutions.
Brand Assurance
Always has the safety of any business as a priority.
A digital agency that actually understands ecommerce
We're not an agency that just provides you with a Shopify ecommerce web design service, we consider the backbone of your entire operation so you have a real business asset for scaling.
Speak with Donohue Consultancy

We have a proven track record of project successes and client satisfaction.