Web Design Brisbane
Donohue Consultancy excels at bridging the gap between business, technology and people for business and ecommerce development.
We're Brisbane's best digital strategist for ecommerce web design, Neto ecommerce, Shopify Plus, Neto Support and WordPress Development.



Donohue Consultancy is not like any typical web design agency. We're the consultants you hire for a 5-star experience, a team that's accountable for producing only the best results. Because of our approach, we've been praised by clients and partners alike.
Beautifully crafted business websites- WordPress Developers
By using Donohue Consultancy as your web design partner, you will have a high-quality asset that is easy to navigate, optimised for SEO and mobile users. You'll also be empowered to understand the tools to control your website and freely make changes.
Scalable ecommerce solutions- Ecommerce Development Company
Donohue Consultancy is a technology agnostic ecommerce agency – we're unbiased when it comes to the use of different technology tools. The concept of 'one size fits all' is foreign to us. Because of this, we're able to create tailored solutions that fit in with how you do business.
Clients we've worked with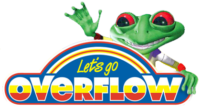 Your strategy for growth- Digital Strategist
A website is not the beginning and the end. Because of this, we promote long-term strategies, implement the right tools and then empower business owners and their staff to feel confident in the systems they use to drive their online presence.
Donohue Consultancy is a digital strategist and ecommerce development company for your business growth.
Work with industry leaders
Strategically based in Fortitude Valley, the heart of Brisbane's creative arts, music and night life district, it's our mission to be the industry leader of Brisbane's business community.
Our focus is on your
business functionality.

We take the time to train our clients on how to use the systems that benefit their business the best in the long term instead of just offering a quick solution.
As Australia's most trusted ecommerce web design Brisbane, digital agency and ecommerce development company, we empower businesses through our strategy, implementation and training methodology.
We are a leading digital strategist in Brisbane, Australia.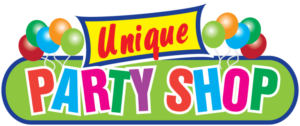 "Donohue have been amazing to work with, if there is a problem they just get the job done. They always delivered what they promised and they get things done straight away. The amazing thing about working with partners, is that I can use their expertise to get tasks done much quicker, and also make them accountable for their work and are focused on getting results"
Hitesh Parmar, Founder, Unique Party Shop.
A digital agency that's worked in your industry vertical
Donohue Consultancy is not just a web design Brisbane digital agency providing a great looking website. We provide retail strategy, ecommerce platform implementation and optimization services to help you sell more.
Speak with Donohue Consultancy

We have a proven track record of project successes and client satisfaction.