Take your business to the next level. Digital Ecommerce Agency.
Donohue Consultancy bridges the gap between business, technology and people. Brisbane's number one digital agency choice for turn key solutions for ecommerce.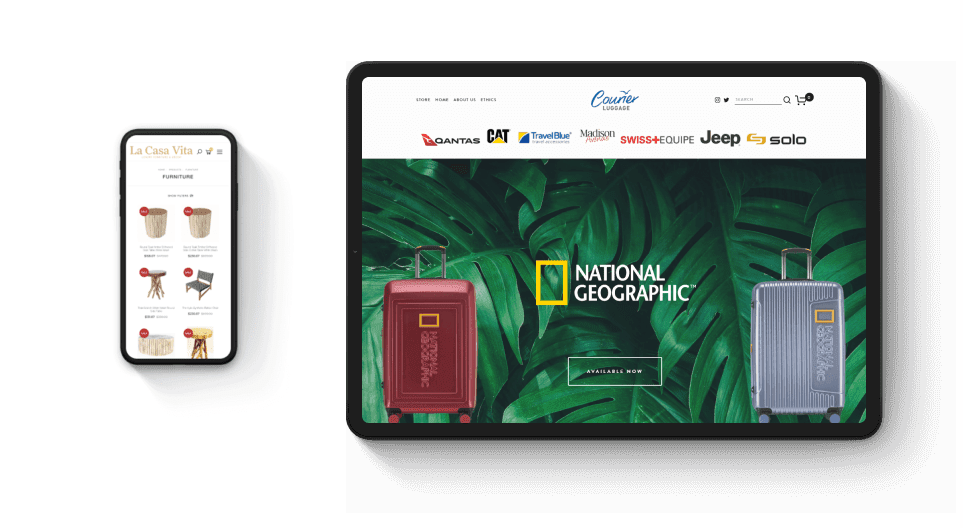 Donohue Consultancy are not like any typical digital agency – we're the consultants you hire to take the stress out of building a web design or ecommerce project with a five star customer experience.
Looking for a team that's proud of their work and dedicated to their clients succeed? Look no further.
A simply better experience
You're in complete control. With access to our unique project management software, you have the ability to track milestones, book meetings and provide information from one single location.
With our unique approach to transparency and accountability, you'll never have to worry again.
A simply holistic solution
Not only will you receive an ecommerce solution that looks great, get a solution that empowers your business systems and workflows.
This includes the setup of inventory management, accounting, courier logistics, payment gateways and email marketing solutions.
A simply more cost-effective solution
Get an ecommerce solution that saves your business on time and resources.
Have all your systems talk together, eliminating double-handling, manual entries and errors meaning you can scale faster and worry less.
Why is Donohue Consultancy
so different?

Donohue Consultancy started out of the frustrations with working with web designers. Once you handed over your money, you felt at the mercy of their designers who felt like they could prolong due dates indefinitely, delivering poor standards of work or talk you into something that was not in your best interests.
This is where we saw an opportunity to work with businesses to build a more transparent, accountable agency that prides itself on delivering quality work and providing a 5 star customer experience.
Since we started in 2017, we remain a small but dedicated team that prides itself on providing technical solutions and education to our clients to empower business owners.
Frequently asked questions
What platforms do you work with?
We only work with Maropost Commerce Cloud (Formerly Neto) and Shopify. These platforms give a range of customisation and scalability which caters to our clients needs.
What is the best platform to use?
This is a question we get asked a lot. In short, there's no 'best platform'. The best platform comes down to your business model.
For ecommerce clients, we would always recommend a SaaS (Software as a service) solution and only suggest Maropost Commerce Cloud or Shopify. Because the website is to generate sales and scale, we ensure your business is on a platform that is stable and secure.
For non-ecommerce clients, we would always recommend Wordpress. This gives our customers a highly customised website with a low ongoing maintenance cost.
What's your process?
Before starting with us, we want to learn about your business and what you want to achieve with an agency.
This is to ensure we're a good fit for you and to make sure we're using the best technology which will help you scale your business.
When you start with us, a project manager will be with you every step of the way. As part of our transparency to our customers, you'll gain access to our project management software so you can see your project milestones in real time.
Our project managers and designers will have periodic meetings with you to discuss the various milestones so you can make informed decisions leading up to go-live day.
Receive two complimentary web-based training sessions before and after going live so you can feel confident in the system you're using.
Are you expensive?
In short, we're not the cheapest solution out there.
Our services cater to businesses who are looking to work with an agency with experience to provide guidance and solutions through a complicated project.
Our clients are looking for long-term, scalable solutions that will help them take their business to the next level.
We never recommend compromising or taking shortcuts on your website. This can cause a lot of headaches and wasted time. You also run the risk of paying another agency to rebuild your website if the website wasn't built using best industry practice.
Are their ongoing development costs?
No. We prefer our clients to use a SaaS (Software as a service) based ecommerce solution for their business.
A SaaS-based solution means you have an entire company that manages your web hosting, maintenance and updates so you can focus on your business.
Speak with Donohue Consultancy

about your website today. We have a proven track record of project successes and client satisfaction.