Get instant access to help on things such as:
Get hands-on support for fixing problems with your Neto web store

Get assistance with shipping, customers and orders

Pricing promotions, discounts and coupon setups


Assistance with imports/exports (orders and products) 

Integration setups and support
Get website design tweaks on your Neto webstore
Get additional training for you and your staff
Website design tweaks and banners for your webstore
Donohue Consultancy offer a consultative approach to Neto ecommerce, providing insights and strategy to help you scale your business. As a small team of 8, we're able to provide a personalised service in training, webstore implementation, website design, integrations and marketplace management.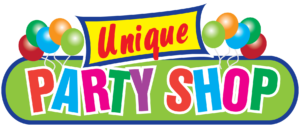 "Donohue have been amazing to work with, if there is a problem they just get the job done. They always delivered what they promised and they get things done straight away. The amazing thing about working with partners, is that I can use their expertise to get tasks done much quicker, and also make them accountable for their work and are focused on getting results"
Hitesh Parmar, Founder, Unique Party Shop.