The Benefits of Shopify POS in Australia
The past few years have been uniquely challenging for retail businesses worldwide. The trials of our times have highlighted the need for simplicity, mobility, and user-friendliness in the way we run and manage our stores. Fortunately, there's a one-stop solution to the retail needs of the modern era, and that's the Shopify POS app.
Last year's launch of Shopify POS in Australia brought this reliable, user-friendly, all-in-one commerce solution to multitudes of retailers. With its straightforward design and a complete line of fully-integrated hardware, this app will streamline your selling process and reduce the risk of errors at checkout. Incorporating Shopify POS into your retail setup will reduce the headache of inventory management by automatically updating your customer and product information after every transaction.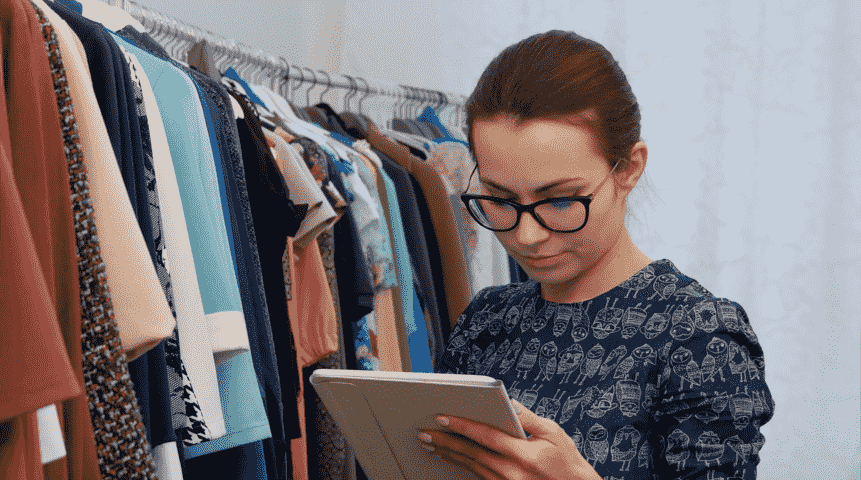 Shopify Point of Sale (POS) is an app-based ecommerce platform that allows you to sell products from your retail store in person. The app is compatible with various types of hardware, from receipt printers and cash drawers to iPads. This allows sellers using Shopify POS in Australia to make sales from just about anywhere, including brick-and-mortar stores, pop-up booths, and farmers' markets.
In addition to syncing up with a variety of Shopify POS-compatible hardware, the Shopify POS app simplifies inventory management by keeping track of orders and purchases across all of your retail locations, booths, and online stores.
This makes monitoring your cash flow much easier since all information is logged in one system rather than across multiple apps and platforms. No more triple-checking that you have an item in stock!
The app can process all major credit cards, including tap and chip transactions. It also takes mobile wallets like Apple and Google Pay.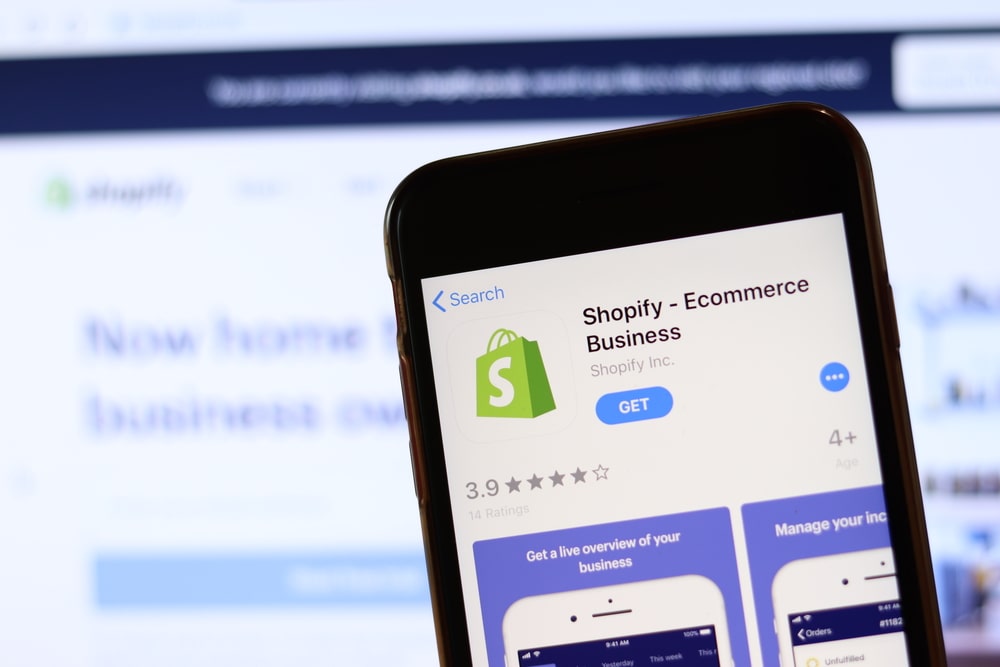 Are you feeling overwhelmed at the prospect of figuring out such a comprehensive system on your own? Don't worry; we won't leave you high and dry. First-time users of Shopify POS in Australia will benefit highly from our streamlined and informative quick-start guide. The guide covers everything you need to know about getting the most out of the app and includes many helpful videos for each feature.
Here's a brief overview of the steps involved in setting up the app for the first time:
Add your products to the app.
Run a test transaction to ensure everything is set up correctly.
Order Shopify POS-compatible hardware to elevate your selling.
Once you've completed these four steps and feel comfortable using the app and your new Shopify POS-compatible hardware, you're ready to really get started. You're also now free to upgrade to the exciting and convenient benefits offered by Shopify POS Pro, such as:
Employee management
Delivery and pickup services
Marketing solutions.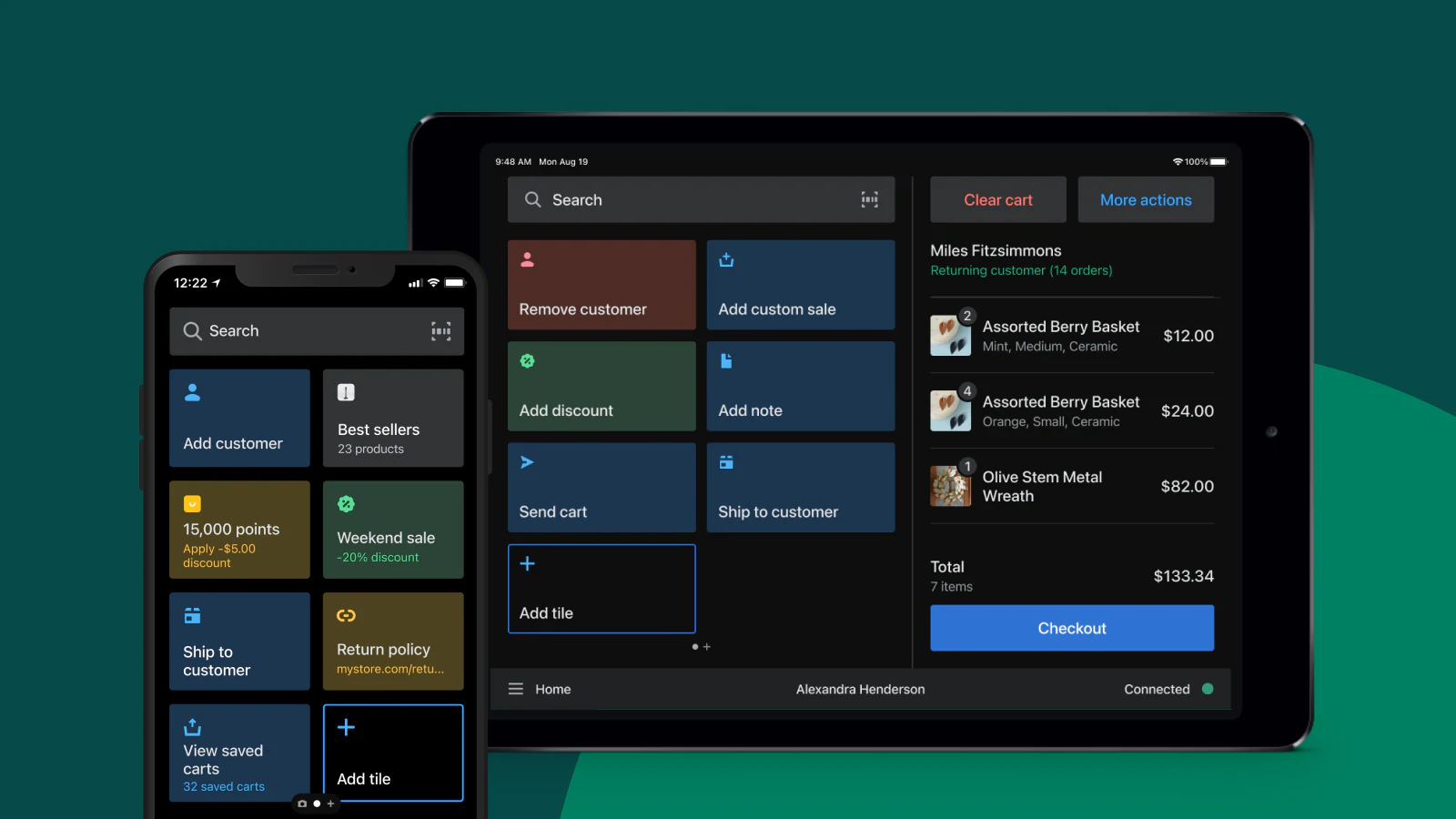 The Shopify POS app has everything you need to run your retail business, including payment management, inventory, hardware integration, customer data, and so much more. Here's a full run-down of the features of both versions of the app, POS Lite and POS Pro.
Features of POS Lite
Integrated payment hardware and other retail hardware
Customizable smart grid
Customer profiles
Multi-location inventory, orders, and customer management
Email and text receipts
Discount codes and manual discounts
Gift card sales and management
Barcode scanning
Offline cash payments
Refunds and returns
Email lists
Features of POS Pro
Custom-printed receipts
Automatic discount setup
Retail staff permissions and management, including sales attribution
Exchange processing
Allow customers to save and retrieve their carts
Ship to home
Local pickup and delivery management
Daily sales reports
In-app retail store analytics
Which Plan is Suitable For Me?
The POS Pro version of the app comes with all of the above features, plus some key upgrades focused on employee management and streamlining sales even further across multiple locations.
POS Pro is an excellent choice for retail stores that also offer e-commerce and online purchasing. It allows online shoppers to save items in their carts and come back later when they're ready to purchase. POS Pro also allows you to keep track of pickup and delivery services, making it a cinch to ship items to your local customers.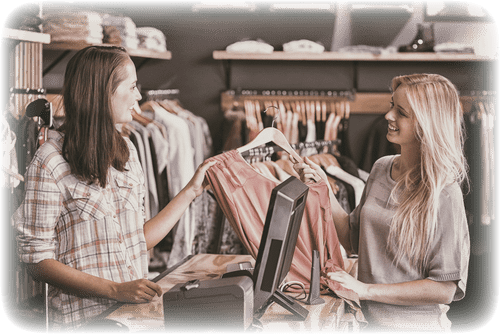 Shopify POS-Compatible Hardware
Downloading an app is simple, but you may be wondering what sort of gadgets you can pick up to help you make the most out of Shopify POS in Australia. You're in luck: there's a whole world of Shopify POS-compatible hardware out there, including:
Receipt printers
Barcode scanners
iPad stands
And that's not even all the devices you can optimise. These devices are all designed to work seamlessly with the app, providing you with the tools to handle transactions from all major payment types and keep your business running smoothly.
You can choose from a wide variety of hardware tailored to suit your specific selling needs. For instance, if you're setting up a brick-and-mortar store, you may be interested in a bundle that contains cash drawers, receipt printers, barcode scanners, and other stationery necessities. If your business is more mobile, check out the selection of iPads and iPad stands to streamline sales at your market stall.
All of these products are fully integrated with the Shopify POS app, meaning your inventory, customer information, and orders will be automatically updated after every transaction, no matter where you're selling your wares.
Click here to browse and purchase Shopify POS-compatible hardware for your business. With this equipment, you can truly make the most of the app.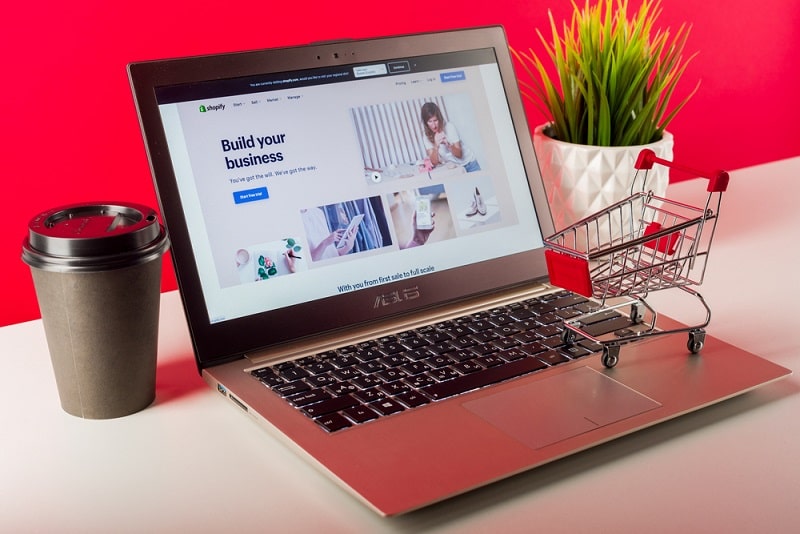 Your monthly fee to use Shopify POS will depend on the plan and the POS subscription you choose.
The POS subscription can handle selling your items in person and includes many features, like payment processing, customer information, and returns. The subscription you choose will determine which version of the app you need to download: Shopify POS Lite or Shopify POS Pro.
Your plan includes your back office features and online sale integration. There are three different tiers available: basic, Shopify, and advanced. You'll be able to choose the level that best fits your store and your inventory management needs.
For instance, a Shopify subscription or Advanced plan with a Shopify POS Pro subscription might be ideal for multiple high-traffic brick-and-mortar stores with multiple employees on staff. The Shopify POS Lite app should be sufficient if you're running a pop-up booth at a holiday market.
The Shopify POS Lite app is free with your Shopify plan; Shopify POS Pro is an additional fee per month.
One great benefit of Shopify POS's fully-integrated system is that you only need one Shopify plan to manage all of your stores and outposts, no matter how many you have. That means if you're running two brick-and-mortar locations and one market stall, you'll only pay one monthly fee to use your Shopify plan to cover all three locations.
As far as up-front costs, you'll need a Shopify card reader to begin processing payments once you sign up for your first plan. You'll also need a phone or a tablet to run the app.
Want a chance to check out the fantastic features of the Shopify POS app before you sign up for a subscription? Take advantage of the free trial offer and use the app risk-free for two weeks.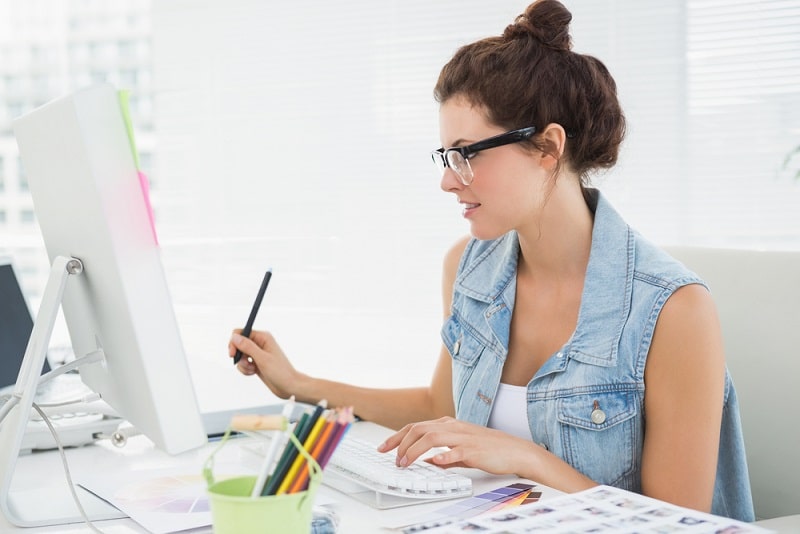 After the past few years, it's time for retail store owners and ecommerce professionals to focus on their businesses without the added stress of juggling multiple management apps. Thankfully, the days of tracking inventory and purchasing trends on a spreadsheet are over.
Utilising Shopify POS in Australia as your one-stop retail sales and inventory management solution will streamline your operating procedures as you've never experienced. Whether you own and manage multiple brick-and-mortar stores or a single stand in a market, Shopify POS has everything you need to sell successfully.